Finding Your Vision: What Happens In the Studio part IV
$12.00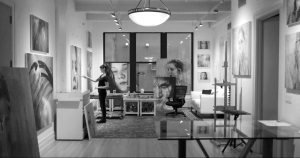 Finding Your Vision (What Happens In the Studio Part IV)
Date TBA
What should your art be about? Does is intrigue you enough to keep you focused? How do we find that burning desire? How can we tap into our inner compass and get on our most fruitful and engaging path?
A ZOOM LINK TO THE CLASS WILL APPEAR ON YOUR CONFIRMATION PAGE AND VIA EMAIL ONCE YOU PURCHASE. Check your JUNK MAIL please. If you don't receive a link within an hour, please email studio (at) alyssamonks.com for the link to be sure you can join!
Live Class Only. Recordings will be available for purchase the following day on Alyssa's Vimeo Page.
Out of stock